You've just traveled all the way from your home state to Red Wing, Minnesota to pick up your trailer. You pick it up, are SUPER excited, and you're looking to take it for a spin as soon as possible. So, where are places to camp near Minnesota?
Hay Creek Valley Campground: Red Wing, Minnesota
If you aren't looking at traveling far from our headquarters to use your trailer, this is the place for you. Hay Creek Valley Campground is the perfect pit-stop to make. Located on the edge of Red Wing, it isn't a far drive from the downtown area. You'll be able to explore along the Mississippi River, shop in town, and then head to your campsite for the night.
Duluth & Grand Marais: Minnesota
Head up to the North Shore of Minnesota to Duluth and Grand Marais. Both located along Lake Superior, you won't be disappointed in what they have to offer. Explore hiking trails and enjoy the small-town feel. Don't forget to make stops along the water! This is a great location for those who are into biking, kayaking, and hiking.
Badlands National Park: South Dakota
This is the place to go if you're looking to venture out of Minnesota for a camping trip with your new trailer. This is one of the best places to camp hear Minnesota. The Badlands are one of the coolest landmarks in the upper Midwest. When you visit, it's almost like you are on a different planet. From hiking to horseback riding and more, the badlands are a must when it comes to camping.
Peninsula State Park: Wisconsin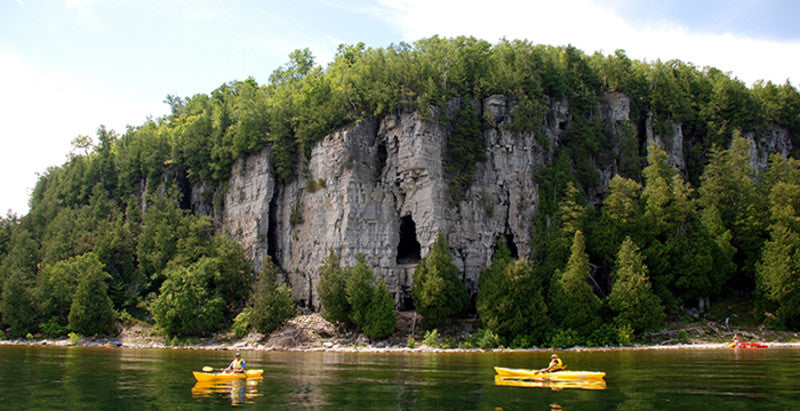 Peninsula State Park is a beautiful place to camp here in the Midwest. Not only can you hike and bike here, but it also offers an 18-hole golf course. This state park has eight miles of shoreline, so if you're into kayaking, this is the place for you!

Ludington State Park, Michigan
Ludington State Park seems to have it all. From campgrounds to beaches to forests and more, it's the perfect place to stop at. Bring the whole family AND your pets! It has something for everyone. You can tell why it's one of the best places to camp near Minnesota!